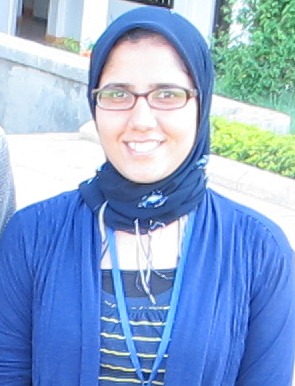 It has been six weeks since I started my third year of medical school. My first and second years of medical education were spent in the classroom, learning about anatomy and physiology. Third year goes beyond the classroom walls into the hospital wards at KCMC, another realm altogether. Aside from clinical skills and disease management, third year is about humanity and compassion. It is about connecting with patients, learning their language, and establishing a rapport with them. In the wards, I realized something very special about seeing your patient again, the one whom you had taken a history from yesterday. She trusted you and told you her story. Four children out there call her "Mama," the youngest one being nine years old. She is someone's mother. You promise yourself that you will do your best for her so that she will be where she belongs, happy selling small things for her living, and being with her children who need her.
Patients want to be known, be respected, be listened to, and be remembered. They want to be cared for. When you see your patient again, you yearn to see how she is progressing. You want to know if she is okay. "Unaendeleaje Mama?" The next days when you come to the wards, you look out for her again and again. She is happy that she is remembered by the person whom she confided in, and she smiles. That is all she wanted, that is to know that she is cared for and that you are doing your best for her. She reaches out for your hand, and says "Asante Mwanangu."
There is so much we can do for our country. There is so much that still needs to be done. We need more doctors. We need to improve our healthcare provision, infrastructure, treatment, and drug availability. It is disheartening to see patients lying on the stretchers in the crowded hallways waiting for the next available space in the rooms, to see patients getting delayed treatment due to lack of medical facilities to make an early diagnosis, and finally to see patients not getting any treatment because it is unavailable.
We need more people who will make a difference and save thousands of lives. This is the very reason I am deeply grateful to Maendeleo for taking the initiative, through the Team Tanzania Scholar Award, to encourage a future generation of competent doctors who will reach out to our dear people in this country and elsewhere, and provide them with the healthcare that they deserve. This award motivates students to excel, and use their potential and talent to their fullest. I feel privileged and grateful to receive this award. It means a lot to me, seeing our own people giving out and helping the country and its people progress. Having said this, I am proud of Maendeleo, and I wish them all the success in continuing this kind act of giving for the years to come. I have decided to give the prize money to two orphanages in Tanzania, because these children have the right to get the best, be it education or healthcare. 
I ask myself many times, what does it mean to become a good doctor? Every day, the classroom, ward experiences, and patient encounters all offer something new to learn. Be it medical knowledge, service for others, or the selfless act of giving. Six weeks taught me a lot, and this life-long journey of learning continues.  
 Mungu abariki Maendeleo.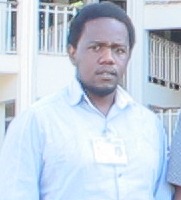 Sadick Zephania Temu from Mamba Komakundi-Moshi Rural District, a second born in the family of four children, I have two sisters and one brother. Both of my parents are servants of God pastoring a Pentecostal church in Dar es Salaam.
Studying medicine was my desire since I was young, I remember the way I use to treat our hens with the broken legs by tying the broken legs using piece of stick on the lateral and medial part of the broken leg for several days, and funny enough when I remove those sticks few days later the hens were fine.
At the time I completed my A-Level education my performance was not that good to join medical school so my parent find a college for me to take bachelor of Business Management. Funny enough I left that for diploma in clinical medicine. For sure I choose medicine because it is in my heart and I don't have any other explanation, as you know in Tanzania other fields are more paying than medicine and not complicated as medicine.
I felt so good and humble to win Team Tanzania Scholar Award, I know most of the medical students are bright and due to that anyone could have won it, but Glory to the mighty God who gave me favor to achieve that. I was on planning of buying a piece of land and the amount I received help to add up though in small amount the money I was supposed to pay.
What I think the criteria for selection of the Team Tanzania Scholar Award should remain as it is, for the overall best performer to receive the award.
For me the biggest challenge is to study while thinking of my family so every weekend I have to visit them while weekend is a good time for revisions as you know the busy schedule of medical student especially those who are in clinical rotation. The other challenge is less time in some of the important subject like pathology.
After my graduation I will like to finish my internship, and trust God for the scholarship in either Neurosurgery or orthopedic soon after.
Am so grateful to God and to all member of Maendeleo who made this award possible, it is not about money but the desire to encourage the young generation to excel in Professional, really it is a great heart.
Let my almighty God bless you all. The bible says; it's better to give than to receive, you guys are in better side keep it up.
Blessed again
Hi! I am  from Bariadi district, Simiyu region in Tanzania. I am the last born and the only boy at our family. I was brought about by only my mother because my father left home when I was about 10 years. Until now my mother is the one responsible for all my school needs though she is very old about 70. I attended my secondary education at Giriku sec. school and advanced level education at Tabora boys secondary school.
To me medicine is like tea and sugar. I happened to love biological science since I was in primary school. Most important is my ambition to help people and to see them enjoying their life after being cured; since my father was a tradition practitioner cured people returned to him with joy and a lot of thanks. So in my secondary school I got to know that God is pleased much to see people living healthily this encouraged me much because I believe in God. Indeed a lot of things made me to decide to take medicine.
It was really a joyfully moment and historical to me to get that award. I thought myself twice what does this mean to me and others, and I got a very strong answer. It is to make us really value our field to be competent to the great work of serving people's lives to come. This award had helped not only me but also my parents and my colleagues in different ways. To me has improved my studying conditions like buying medical books, and equally important I am able to top up my fee without help from my mum.
To improve presentation of the award it is meaningfully to have a representative of Team Tanzania School Award at college level and a massive understanding should be given to all students, and he/she will oversee the selection of the awardees closely.
Challenges I faced while studying medicine are; first lack of enough money for books and online access materials which are important in strengthening and broadening medical knowledge. Another challenge is lack of enough directives and information about what is really required in medicine. After graduating from medical school I put my theoretical knowledge into practice while looking for further studying to improve my professional.
Sincerely this is what I can say to the donors to Maendeleo, you are absolutely doing a great job and is a big lesson to me and others to the sacrifice you have done for the best of others. Continue with this heart and be blessed forever. Thank you, thank you and thank you.