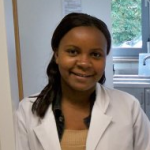 I am currently a Tutorial Assistant in Department of Microbiology and Immunology at St. Francis University College of Health and Allied Sciences. I did my under graduate at Weil Bugando University College of Health and Allied Sciences 2005 – 2010 then, currently CUHAS. During my training I was among the first selected candidates for the Maendeleo Award year 2009 and 2010. It was such a great privilege to me.
The award was of great assistance to me since it helped to cover the debts of college fee which was not covered by the Government grant I was receiving by then because the grant did not cover everything. Therefore the Award was of such great help to me I was able to study comfortably without financial worries. I will always be grateful to the Maendeleo group for their hard work and devotion to assist and support the young doctors on the making. I wish to encourage the members to keep on with the good work of supporting the medical field in this part of undeveloped world.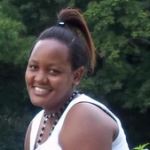 I am from Serengeti district, Mara-Tanzania. I graduated in November 2011 at Weill Bugando University College of health and allied sciences (WBUCHS) now called Catholic University of Health and Allied Sciences (CUHAS).
I dreamt of being a doctor since primary school and what inspired me most was seeing a doctor treating a baby who can't even talk and explain how she/he feels and get cured. I worked hard in school and performed well in primary and secondary school but very unfortunate I didn't perform well in high school because of some problems that I can't mention and I thought I couldn't make it anymore…
I prayed hard that I get a chance in a medical school to make my dream come true, after going through a very difficult period in my lifetime with a lot of pressure from family members trying to convince me to stop thinking about medicine and start thinking of other specialties, God answered my prayers, I was called for an interview which gave me a place to study medicine in WBUCHS being the one with the lowest admission points in 2006/2007 academic year.
My life in medical school wasn't easy but I made it with flying colours and made proud those who gave me a chance to try to study medicine, myself and parents. Among the prizes which I received on graduation day was the "Team Tanzania Scholar Award 2011" as the overall best student. I was very happy, excited and grateful to know that there are Tanzanians living in America who decided to initiate a non-profit organization to support medical students in Tanzania. Wow, what a great LOVE!!!
After receiving the money I said Thank you Lord because now I have money to pay for publication of my paper that was pending the work, which I did, in my elective period (4th year in medical school) titled "Predominance of methicillin resistant Staphylococcus aureus -ST88 and new ST1797 causing wound infection and abscesses" at Bugando Medical Centre, Mwanza-Tanzania.
I am looking forward to become a competent Microbiologist in the near future. I encourage Maendeleo to continue donating and help the needy Tanzanian students because their help is still needed and appreciated, I pray that someday God will help me becoming one of the donors in Maendeleo, I am really inspired.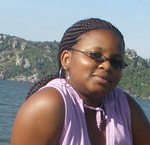 I come from Iringa region and I graduated from Bugando University Collage of Health Sciences in November 2011 with a degree in medicine. I decided to study medicine because I just wanted to treat people's sickness, to ease pain and suffering from different diseases. I was among the students who receive the Maendeleo award in academic year 2009/2010.
The award was of great help to me as it help me to cover part of accommodation and tution fees. Many thanks to Tanzanians studying and working in the united states for their contribution through Maendeleo. The award is of great help especially to poor Tanzania students who are taking medicine and are not able to raise the tuition fee on their own.