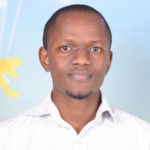 My name is Joachim Frank Magoma from Moshi Kilimanjaro. I am from a family of four children and I am the second born. I started primary education at Mawenzi Primary School from 1996 to 2002. I joined secondary school at Doctor Irene Memorial Secondary School from 2003 to 2004 then I was shifted to Lomwe Secondary School from 2005 to 2007 where I completed my ordinary level education. I went to high school at Majengo Secondary School from 2008 to 2010 and from there I joined KCM College from 2010 to 2015. I was not good in academics especially when I was primary school but I thank God that along the course of this journey, I gradually started to change and excelling well in academics. I am a kind of a person that is quiet and not easily noticed, am focused in what I do, besides pursing a medical career I really do not have experience with other things. Now that I have finished I hope to engage myself in different activities to widen up my exposure and to uncover my potentials.
My decision to study medicine was based on the influence I had is I was growing up. I was brought up in a family with a medical background. My late father was a medical doctor and my mother is a nurse so they ingrain me with an idea the medical field is good and once you graduate it won't be difficult find a job. On the other hand my class mates in secondary school, having not knowing my family background they used to prophesies that I will be a doctor one, I think this had a connection with the way I was performing in my science subjects but also they used to make fun out of my hand writing which is bad, so they say it is like a doctors hand writing. Those could be the reason that influenced me to join medicine but what keeps me doing it now has changed, after being exposed to it while I was studying and now that I am practicing it. I began to love it and became passionate to it, because it offers me an opportunity to save peoples' lives. To me it is a lifetime opportunity.
When I received the news that I was awarded the team Tanzania scholar award, I was excited because I never thought that it would be me, the final year was very tough, and at so point I was losing hope that I will make it to the end. When I look back at all that I went through till I made it to the end, I was thankful and very humbled to God. It was also good news to my family and my friends too, everyone was happy about it. The money I received helped me a lot; I was able to buy some books and clothing and the rest sustained me in my stay at Songea where am doing my internship, so the save my family a lot of trouble because it covered what they had to give me. I real appreciate this recognition; I hope it will stimulate me to do more in my life.
To improve selection I think you should look forward to establish a standardized exam, that final year students from each college will do and from there it will help you selecting students' base on your standards and present the award to those who did best, this it will offset inter college difference and establishing competition between colleges. In my view this will force each college to put more effort in order to excel.
One of the major challenges in our college was the number of teaching staff, which was few compare to the growing number of students and still some subject did have a permanent lecturer for example pathology. Also the set up of our final exams is indeed a challenge because we do university exams that is to say written exams and clinical exams for four major rotations all together at the end, so this brings a hard time to a student to recall what he did in the first rotation where there is more than six months gap between your first rotation and your final university exam for that particular rotation.
Currently I am doing my internship at Songea regional referral Hospital in Ruvuma which is southern part of Tanzania. I have few months before I finish my internship; it has been a wonderful experience to me. I have tried my level best to learn and acquire skills. After internship I hope to practice for awhile before I purse my post graduate studies.
I would like to covey my sincere gratitude to all who made the team Tanzania scholar award possible. What you do is inspiring students to put more efforts in their studies. I hope you work will not be in vain. The good work that these students will be doing in their live will in one way or another be attributed to the good work you have being doing. I hope that you will keep supporting the team to Tanzania scholar award in making a difference in students live, my God bless.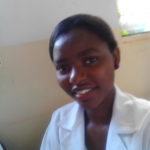 My name is Ndiwela Elias Msanga, am a fourth year medical student at KCMC. Am very grateful to be one of the awardees of Team Tanzania Scholar Award for the second time, as a third year overall best performer in 2015. I was born in Mbeya region, one of the regions in the southern part of Tanzania, am the only child in my family, my father died when I was still very young and due to that I was raised by
my mother alone. I attended Mwenge primary school, for my primary school. I was selected to join Msalato secondary school in Dodoma for my ordinary level education and later on joined Kilakala high school in Morogoro Tanzania for my advanced level education.
My dream to become a doctor were birthed a long ago, when I was about 9 years of age, I wanted to become a doctor in order to become part of God's healing, I remember my mother used to say one of the statements that ignited the passion I had, after she saw that I had compassion on people who suffered from diseases, she used to tell me, "It is not enough to fill compassion for people, when they are suffering especially from different diseases, you have to do something to help them, go speak a word of hope, help to lift them off bed when they can't, that's the real compassion you should have." Now I as a medical student I have a chance to at least to help patients or talk to them , that makes me feel complete.
Seeing my name on the notes board as one of the awardees of Team Tanzania Scholar Awards, was another miracle in my life, I was very happy, this award come as an encouragement to me after we survived a major fire accident at home, where i lost my laptop, books and some of the equipment, I must say ,it was one of the happiest days of my life. I used some of the money to replace the things I lost. As many other medical students, I faced many challenges to reach where I am now, one of them is the little time we have with the many things we have to study. I found myself working very hard with only two or three hours of sleep sometimes, so that I can keep pace with time.
My country is one of the countries with shortage of doctors; the doctor per patient ratio is 1:30,000. We are still fighting the three enemies of poverty, ignorance and diseases. After graduating from medical school, am planning to take part in a fight against diseases by working as a doctor in one of hospitals here in Tanzania, then after few years specializing in one of the major fields, though I have not decided yet which one.
I would like to express my innermost gratitude to the MAENDELEO organization for this award, this reminds me that human life is the most treasured thing, both by God and men, and that you are willing to take part in our nation's fight against diseases, by motivating us, as young rising doctors and inspiring us to give others and our patients the best care. I would like to say nothing lifts a human up other than realizing that someone recognizes his/her efforts. May God bless MAENDELEO , may he bless KCMU-College and Tanzania.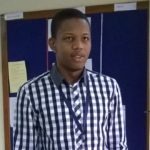 I am Mabula Mussa Mabelele, currently a third-year Medical student at the Kilimanjaro Christian Medical College. I was born and raised in Mwanza, attend primary school, and then joined Buswelu secondary school for my o-level studies. I completed my A- level studies at Tabora Boys' secondary school in 2013. The pursuit of my dreams led me KCMUCo where I am studying medicine.
Medicine has been my dream since I was a child. As a child I was very passionate about science and helping the community. I figured if there was anything I could do to help people; and do it to the best of my capability, passion and potential, that would medicine. I have spent my first two years studying the basic sciences such as Physiology and anatomy, and now my third year learning clinical science. There has been several challenges mainly school fees, accommodation and availability of learning materials. The content to be covered is vast, I am forced to study long hours, it becomes hectic and tiresome at times but it is worth it. I tell myself everyday; that one day someone will trust me with their life, and when that time comes I should be ready and equipped with all knowledge, skills and attitude I can ever acquire. So I study and work hard, so that in the near future, I will be able to help people and make a difference, to live my dream.
Last year academic I received 500US$ Prize from Team Tanzania Scholars Awards, after being the best overall performer among second-year medical students at Kilimanjaro Medical University College (KCMUCO), for the academic year 2014/2015.
I feel honored, excited and with deepest sincerity, would like to thank Maendeleo's Team Tanzania Scholars Award for the prize that I received. It has been of great benefit to me. This money has helped me buy my own laptop computer, which I couldn't afford before. I have been using it to study and access various materials from the Internet and the college learning content management system (LCMS). Further more I have been able to buy books for several courses Including Obstetrics, Gynecology, Hutchison's clinical methods and Davidson's Principles and practice of Medicine. These books have been a great help during my third year studies and will be even more helpful in my final year studies and during my practice as a Medical Doctor.
After I graduate from medical school, I plan to attend an internship program, and then practice medicine in my community. I plan to initiate and participate in programs on preventive medicine and community health in my community during my years of practice. I would also like to study Pediatric Oncology and help children who are suffering in Tanzania, where we have very few oncologists.
I urge Team Tanzania scholars award to continue giving this prize, because not only does it give material support to students but also motivates us to try and be excellent in our studies. In the end excellent Doctors will be produced to serve humanity. I believe the award would be made better by adding scholarship opportunities to the winners.
Maendeleo has shown me and many other medical students what it means to give and how much influence giving can have on the community and the world at large. Their devotion to improve the lives of Tanzanians through medical Education initiative is immeasurable and has inspired me lot. I find no words express how thankful I am, I can only say thank you very much. I am glad to have volunteers like you in this world.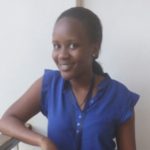 My name is Ahimbisibwe Joan. I am a Ugandan by nationality. I am the seventh of eight children. As a child my dream was to be a lawyer just like my dad. Almost every child looks up to their parents right? But when I was about six, I started to interact much with my pediatrician. Being asthmatic, that meant a lot more visits. This lady was my inspiration. She portrayed medicine in a way no one else had. She was extremely caring and even as a six year old I could tell she enjoyed what she was doing. I don't know if it was her motherliness or her knowledge of pediatrics or a combination of the two that made her that way. Whichever it was, this lady became my inspiration.
From then onwards, I got the desire to be like her, to be a pediatrician. It was not a secret. All my siblings and my parents knew that I want to be a pediatrician. Along the course of studies, year after year my dream did not change. I kept the good grades, excelling at my P.L.E and U.C.E. In my A levels however, I started to get afraid. I started to wonder if I could handle medicine. See sciences in A level weren't exactly a walk in the park. Being the only child out of eight at the time to take a science combination. The only person in an arts oriented clan aspiring to be a doctor. I think this negative energy had an impact on my academics as I did not excel in my A level finals. I missed a place in the top Universities back home. For a moment there I almost gave up on the carrier path of medicine.
My parents, however, did not give up. I decided to apply for accounting in Makerere University and I had started my course. As mathematics too was a love of mine. My dad kept insisting that I apply elsewhere. He was not contented with me doing accounting. So with his guidance and persistence I applied in almost all Universities in East Africa for medicine. I got accepted into KCMC, which was a blessing I could not see at the time. But it has come to be a decision I will never regret. The fact that I almost missed my dream course gave me the zeal to work even
harder. I didn't know much about the MAENDELEO team scholar award until I was blessed and honored to receive it as best overall MD1 student 2014/2015.
I had never seen this kind of thing. Yes people have always been awarded for good performance, but this is different. This is more than an award. This is a motivation for students. It is a good thing. When someone works hard and they are rewarded, it motivates them. But I think it motivates others even more. The numbers of students who are motivated by this organization are more than we think. And this motivation is what will make students work even harder, and love what they are working for even more.
I am forever grateful to MAEDELEO. I think they are doing something beautiful, promoting medical excellence. May the good Lord bless your endeavors.